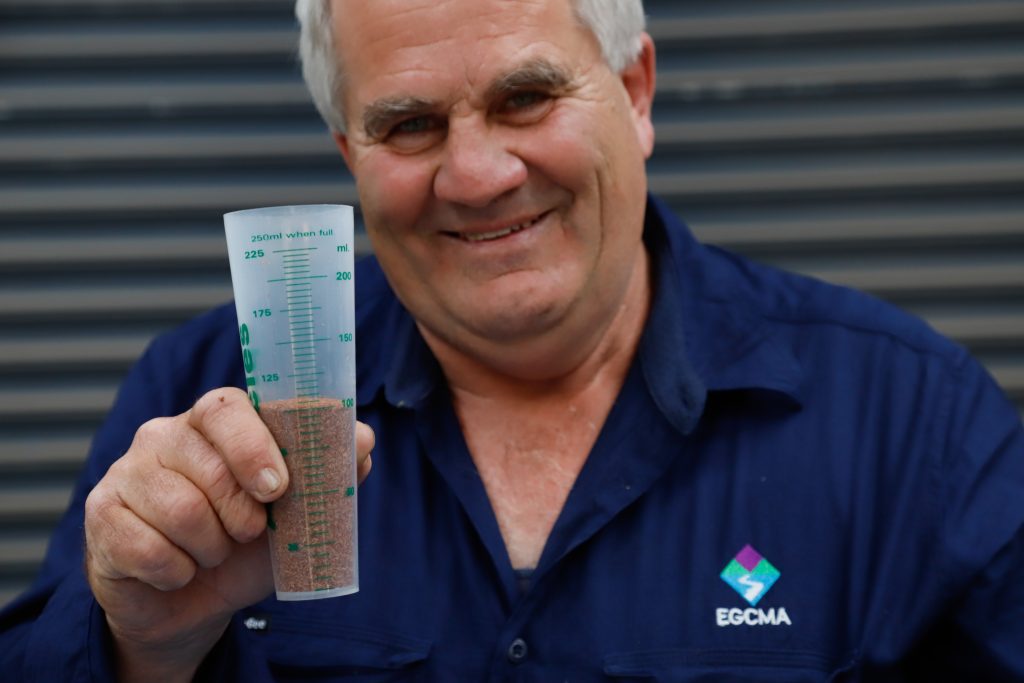 As drought conditions continue throughout the region, the East Gippsland Catchment Management Authority (EGCMA) is using a different method of revegetation to build resilience on the riverbanks of the Dargo and Wonnangatta Rivers.
Funding through the Victorian Government's Regional Riparian Action Plan has enabled the EGCMA to work in partnership with landholders to improve the health of the riparian corridor.
A bucket of seed is all it will take to regenerate four hectares along the Dargo and Wonnangatta Rivers. The wild harvested seed; about 4 kgs worth, is expected to germinate over 10,000 seedlings that were directly sown into four sites last week. Species include Tea Tree, Bottlebrush and Mallaleuca varieties to name a few.
Peter Brooks, Works Coordinator at the EGCMA recognises the need to trial new techniques to combat the dry conditions, "This method will help us to plant a large area very quickly and encourages a natural selection of species to improve the biodiversity along our river corridors."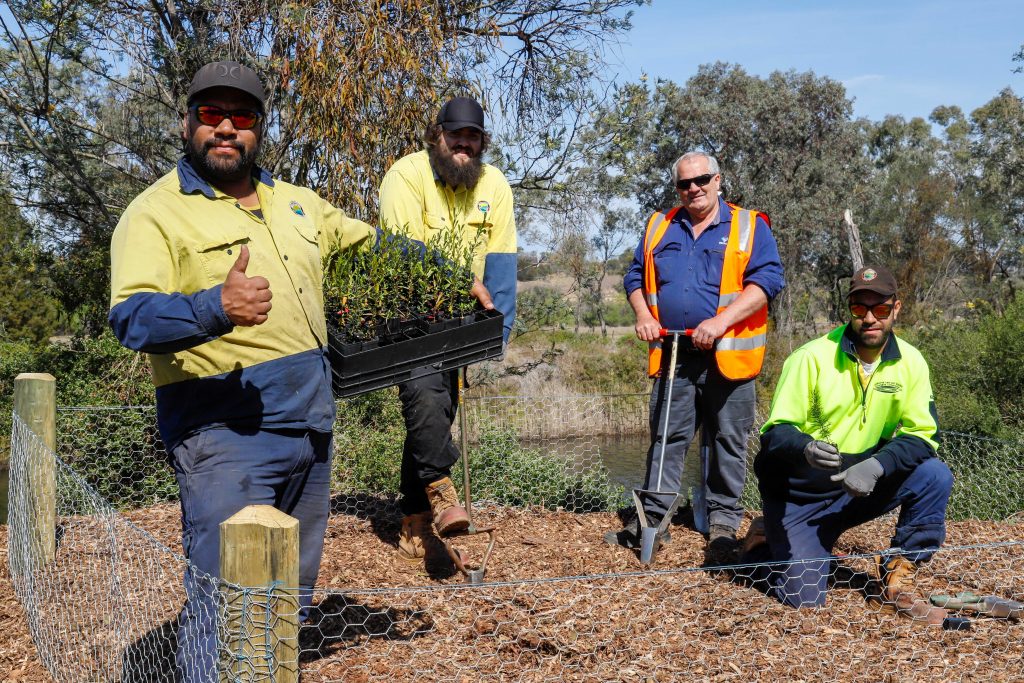 The Gunaikurnai Land and Waters Aboriginal Corporation NRM crew have been working with the East Gippsland Catchment Management Authority to undertake rehabilitation works on the banks of the Mitchell River in Bairnsdale.
Five fenced plots have been created to protect young seedlings from browsing by wombats and rabbits as part of the Lower Mitchell Rehabilitation Project focusing on improving the health of the river from Glenaladale Road to the Princes Hwy Bridge.
Establishing native vegetation will help to stabilise the river bank, reducing the effects of flood damage including erosion and the movement of sediment downstream to the Gippsland Lakes.
This project is funded by the Victorian State Government as part of $222 million committed to improving the health of waterways and catchments in Victoria.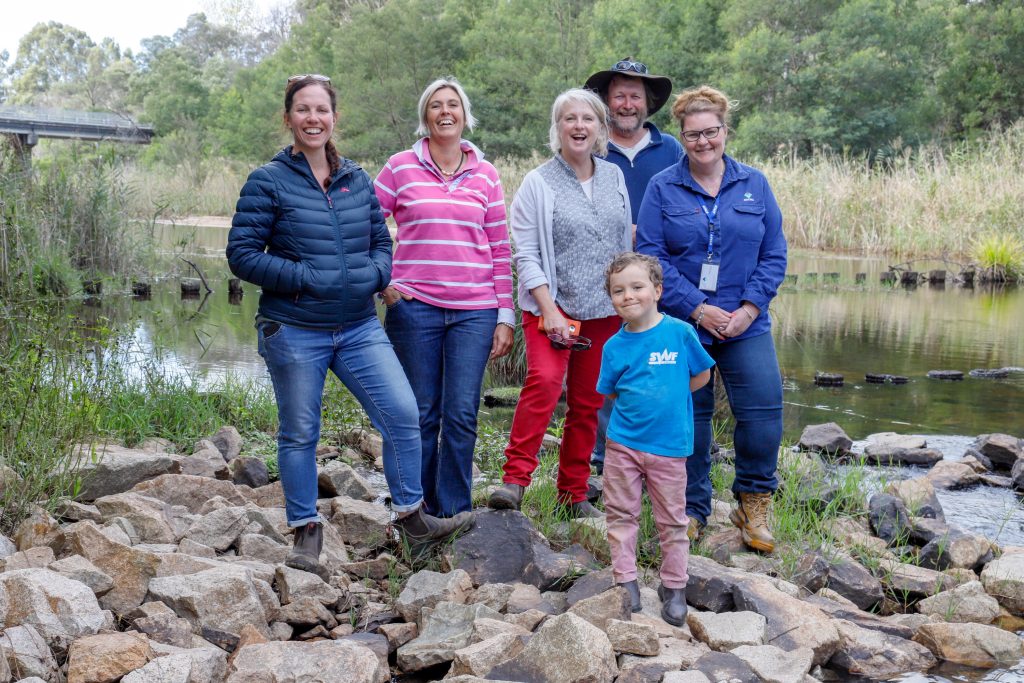 The Cann Valley Landcare Group are working in partnership with the East Gippsland Catchment Management Authority (EGCMA) to improve public access and amenity at the Cann River Caravan Park.
The partnership will complement previous fencing, weed control and planting works undertaken by the EGCMA on the river.
The Cann River is one of ten flagship waterway projects currently underway across the state as part of a commitment by the Victorian Government under the Water Plan for Victoria.
Having consulted the broader community, the Landcare group will be creating better access to the river frontage by removing weeds, creating pathways and planting selected rainforest species along the bank.