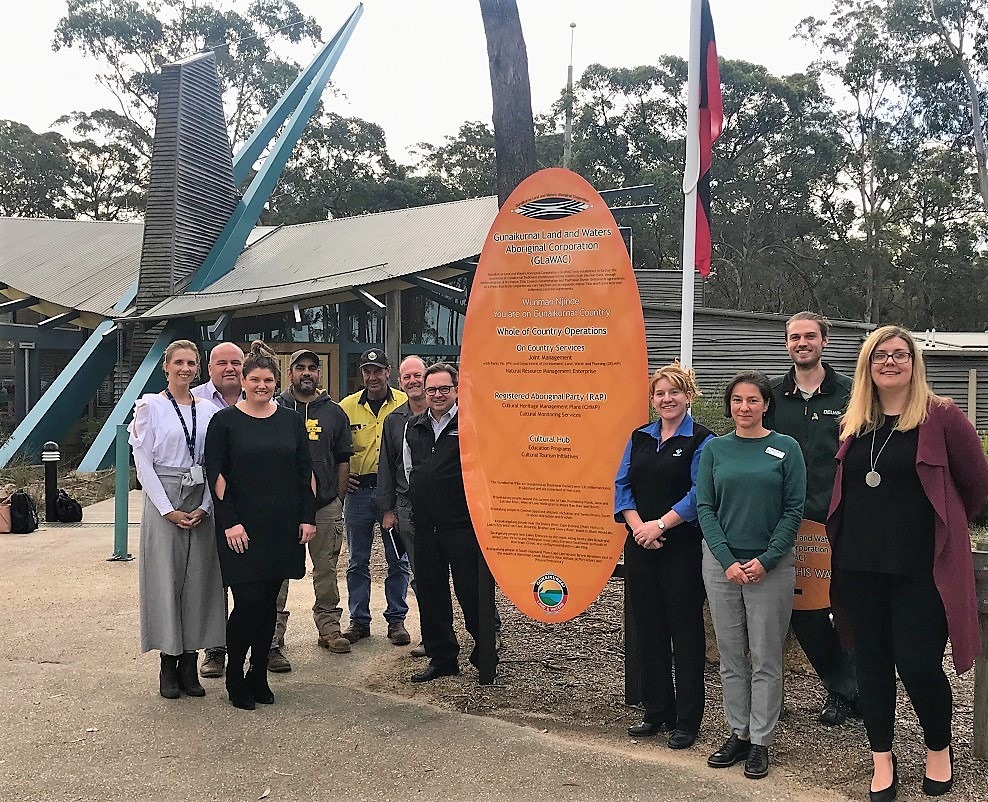 The Gunaikurnai Land and Waters Aboriginal Corporation (GLaWAC) recently hosted staff from 13 Gippsland Environmental Agencies (GEA) as part of the regular GLaWAC-GEA Partnership working group meeting.
The partnership is fostering positive relationships with the Traditional Owners and Aboriginal communities across the land and waters of the region and supporting economic development opportunities.
"We are committed to walking together to share strengths, build opportunities and develop closer working relationships across agencies and the region" said Daniel Miller, GLaWAC General Manager – On Country.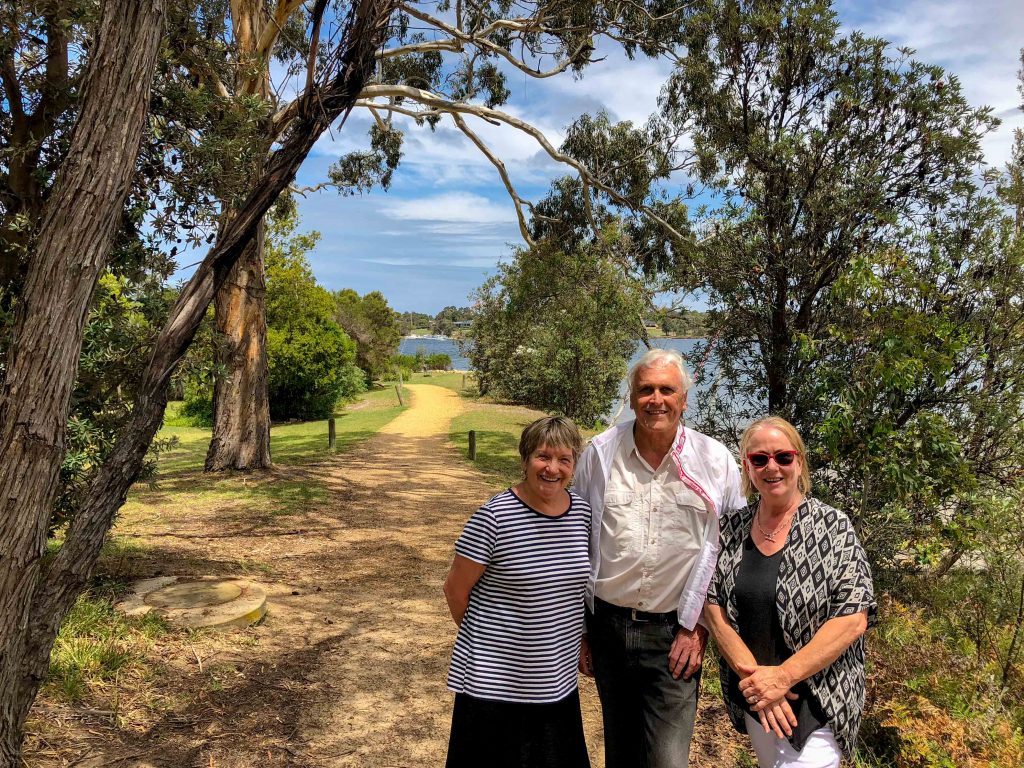 Sunset Cove in Paynesville is perfectly positioned to capture picture postcard views. Locals and visitors alike can connect with nature along a 1.5km walking track which hugs the coastline, thanks in large part to the Paynesville Landcare Coastcare Group.
In 2013, the group recognised an opportunity to transform the area, which was overrun with exposed tree roots and garden escapees such as Agapanthus, and boasted a beachfront that was disappearing under a carpet of Kikuyu.
Six years later the Sunset Cove Walking Track is used by a broad range of the community and is currently rated the 2nd most popular tourist attraction in East Gippsland on Trip Advisor.
"Walking the track is good for your soul," says member Jane Shaw. "I think it's the fact that you're walking through semi-native bush; you're right on the edge of the water and it's well known that you can walk with the dolphins and they'll just travel along with you. You think "my, this is pretty special"."
"It's a pleasure to be able to provide the community with an opportunity to improve their health and wellbeing," says Russell Peel, president of the group. "It gets people out of their house, gets them active and it's a social thing. Visitors to the area swell in the summertime and where you just had the locals using the track, now they bring their family down and the tourists are using it too. It's a lovely area to walk along, to befriend people and make new friends."
"It's a very tangible connection to nature as you're taking the dog for a walk in the morning," Jane adds.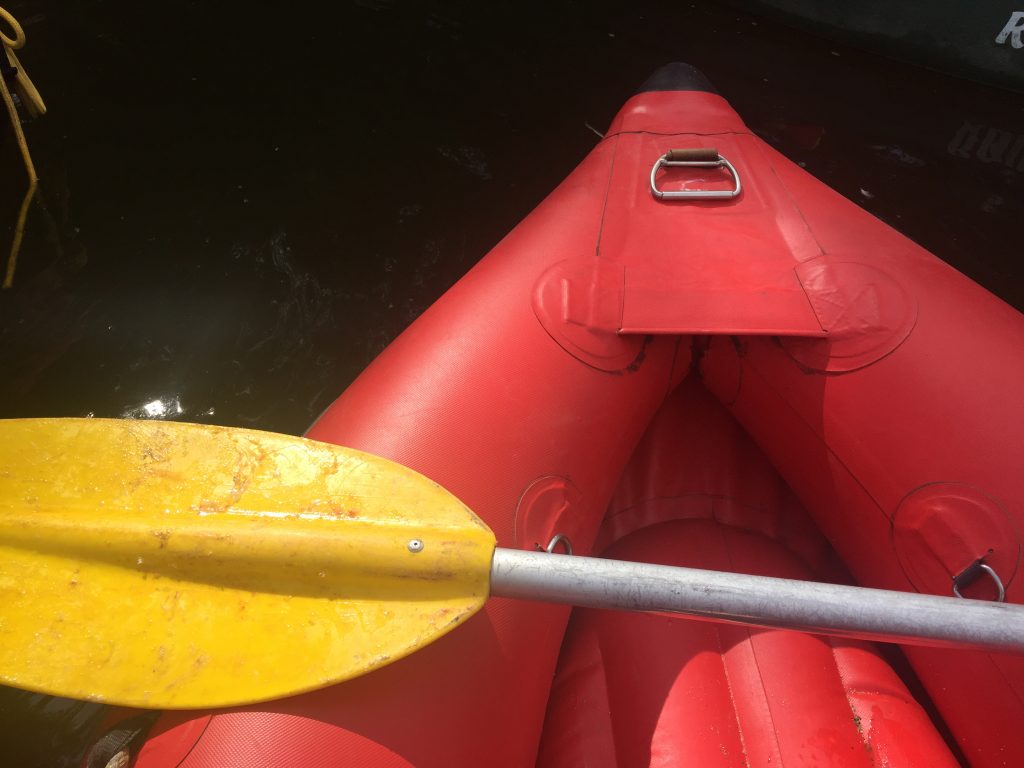 The East Gippsland Catchment Management Authority is offering community members an opportunity to explore the Corringle Foreshore Reserve.
The EGCMA, in partnership with the GunaiKurnai Land and Waters Aboriginal Corporation (GLaWAC) and Parks Victoria, will host a free cultural walk, talk and paddle tour at 10.30am on Thursday 30th May.
Participants will have an opportunity to walk through the Foreshore Reserve and adjoining coastline, learn about the significance of Corringle to the Gunaikurnai people and hear from GLaWAC and Parks Victoria about their joint management arrangements.
Taking to the water, participants will paddle toward the mouth of the Snowy River Estuary to learn about the importance that environmental water flows play to the health of the river system, the surrounding biodiversity and the people who enjoy it.
Lunch and all equipment will be supplied and guests will paddle with the support and guidance of qualified and experienced recreational instructors.
The excursion is suitable for people with no prior paddling experience, but participants need to be reasonably fit and agile to enter the canoes or rafts and complete a 2km walk. It's open to everyone over the age of twelve, and those under 18 must be accompanied by a supervising adult.
Participants will be required to bring clothing and any personal supplies, and be prepared to get a little wet.
If you would like to join in the fun, please register here from Wednesday 15th May. Numbers will be limited so early booking is advisable.
Please note that this paddle is subject to weather conditions and river flows.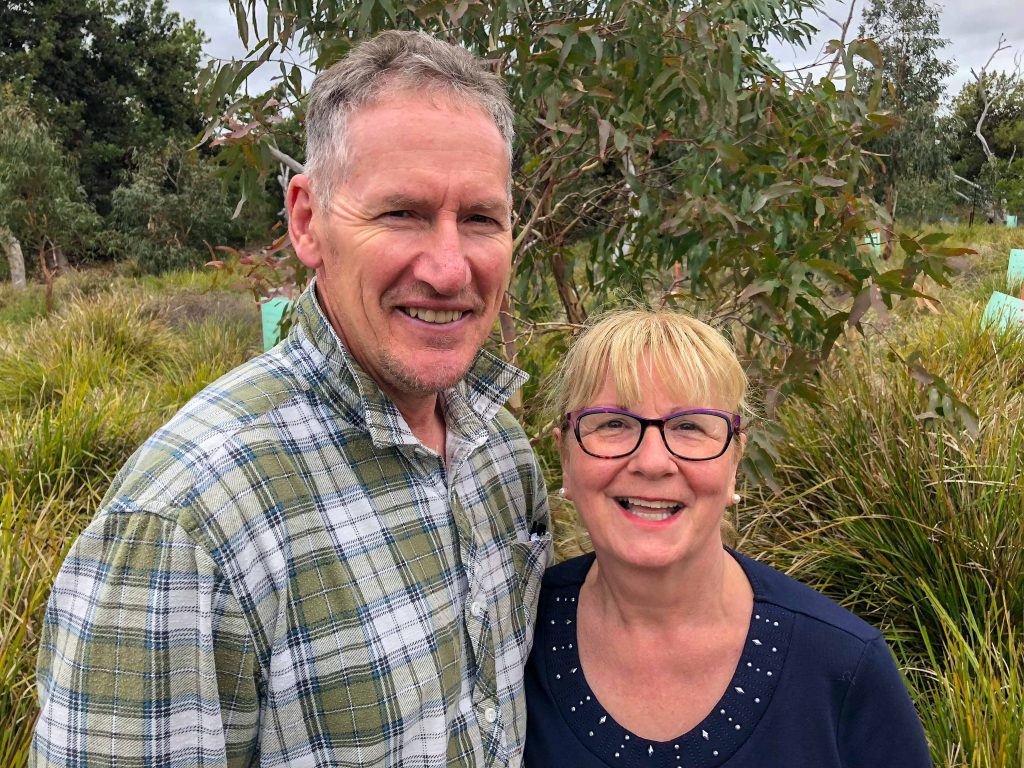 Raymond Island is well known as a relaxing holiday destination with the promise of easy koala spotting and a leisurely lifestyle. Working to improve the bush outlook that visitors travel hundreds of kilometres to enjoy, is a year-round job for the Raymond Island Landcare Group.
For over a decade the group has been systematically improving the health of the island, home to an abundance of wildlife and migratory birds, one plot at a time.
Pam Williams-Wright, the president of the group notes how popular the island has become, "Melbourne is just so busy now that people are looking for somewhere else to retire to and we're finding that people are moving up having visited the region only a handful of times."  It's this regeneration of people and enthusiasm and seeing the transformation in real time that keeps the group inspired to continue making a change.
With funding from Victorian Landcare Grants, the group have been working on eight separate sites for over 20 years.
Rob Wright has helped to regenerate 30 acres of bushland since he first moved to the island five years ago. "It's not complicated" he says, "It's going to take many years to see the benefits of our hard work but it's not hard to see what's already popping up. We've got to give back and get it back to something like what it was."
"Our works have made a huge difference already, especially in the community. People are getting enthusiastic about it, they can see the effects of what we're doing and that makes a huge difference."
The Victorian Landcare Grants have recently opened for 2019-20 with grants of up to $20,000 available. If you are a member of a Landcare group or an environmental community group with a great idea for a project on your patch then you should consider applying.
Applications close on 12th June.