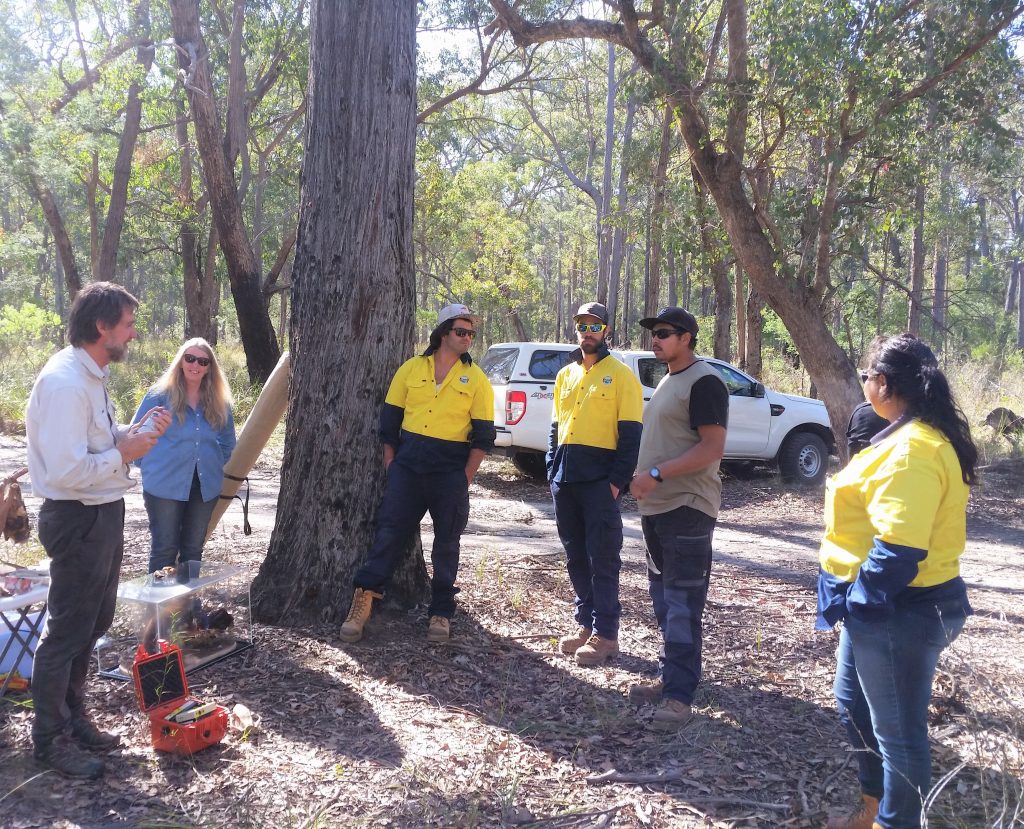 The Gunaikurnai Land and Waters Aboriginal Corporation (GLaWAC) NRM crew recently undertook training on a forested site north of Bairnsdale. The day provided an opportunity to gain skills and share knowledge about the biodiversity of our local region.
The training was delivered by the East Gippsland Rainforest Conservation and Management Network with funding administered through the East Gippsland Catchment Management Authority (EGCMA). It was designed to promote an understanding of techniques used in the detection and monitoring of forest dwelling species such as gliders, owls, bandicoots, reptiles and bats.
The importance of people working together was highlighted by the EGCMA chief executive officer, Graeme Dear. "It's fantastic to be able to draw on and share the knowledge and experience of people in our region. Collaborations like this demonstrate how well our community works together to protect our environment."
The project was funded by the Federal Government through the National Landcare Program.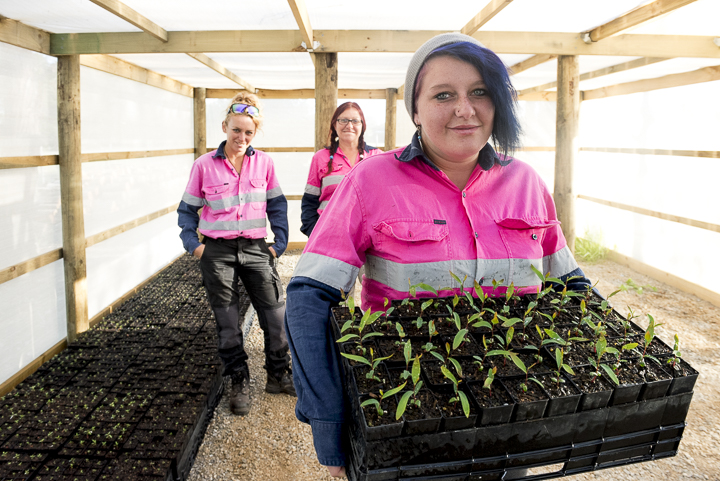 In a little nursery in Orbost, the Moogji Aboriginal Council have been growing big ideas.
The greenhouse was recently built to raise seedlings to plant along the banks of the Snowy as part of the Snowy River Rehabilitation project, administered by the East Gippsland Catchment Management Authority (EGCMA).
"We're using seed collected from the same sites we'll plant them back in to" explains Bianca McLaren from the Moogji works crew. "It's quick and easy to collect the seed when we're working by the riverbanks."
The Moogji Aboriginal Council has a long working relationship with the EGCMA and other partner agencies. Graeme Dear, CEO EGCMA said, "involving aboriginal people to improve the health of our rivers is a key priority of the Water Plan for Victoria."
Developing the greenhouse compliments the work they have been undertaking on the Snowy River Project and allows the organisation to continue to diversify.
This initiative has been established to involve young people, and the broader Aboriginal community, in growing plants as a pathway into upskilling and employment.
Latia LeSage has just started year 10 but spent her summer holidays doing work experience at the greenhouse helping to prepare and plant the seedlings. "I don't have a green thumb at all but I enjoy the work." she said. "I like to come and plant the seeds and it's pretty cool to see them starting to grow"
"Growing plants is good for your soul" said Bianca. "If we can provide on the job experience knowing that it's going to have a direct impact on the river we live near then everyone benefits".